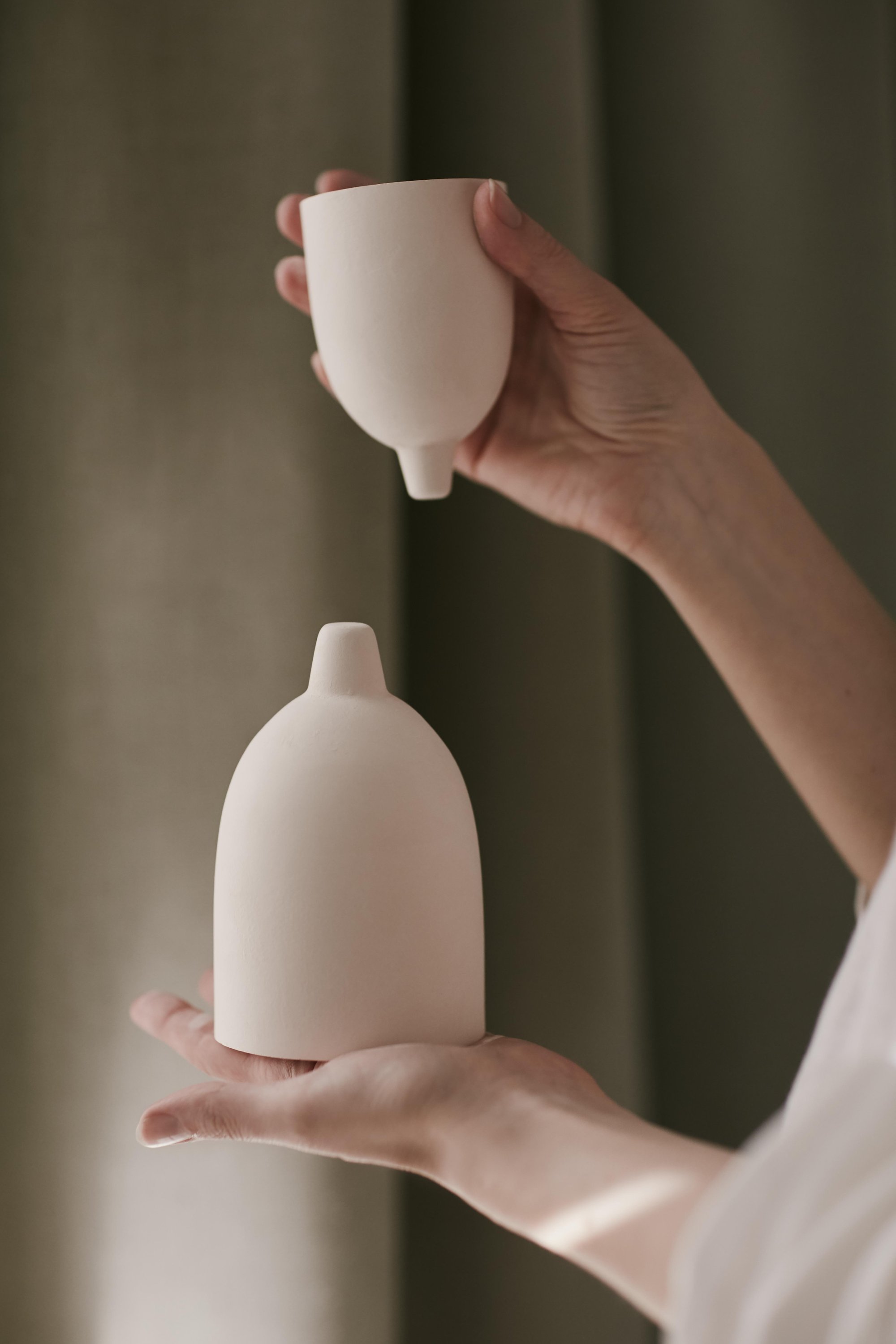 Eco
Nawadniacz do roślin Eco
Eco jest mniejszy od swojego starszego brata Eco.L. Ceramiczny nawadniacz do karmienia Twoich roślin domowych. Wytrzymuje od 1-4 dni (zależy od wielkości rośliny, temperatury i wilgotności powietrza w pomieszczeniu).
Seria Eco jest to seria ekonomiczna, która chociaż jest bardziej podatna na zniszczenia to dalej nawadnia rośliny w odpowiedni dla nich sposób.* Każdy nawadniacz jest ręcznie odlewany z gliny o niskiej zawartości szamotu i wypalany w niskiej temperaturze, dzięki czemu w naturalny sposób przepuszcza wodę.
Wielkość - 6,5cm x 6,5cm x 10cm
Użytkowanie - umieść w ziemi w doniczce i wypełnij wodą. Pamiętaj, aby w naczyniu zawsze byłą woda.**
* Nie testowane na podłożu typu włókno kokosowe.
** Należy przez pierwszy okres obserwować roślinę, bo przyzwyczajona do rzadkiego podlewania może więcej pobierać wodę.
/
Irrigation water system Eco
Eco is smaller than its big brother Eco.L. Ceramic irrigator for feeding your indoor plants. Lasts from 1-4 days (depends on the size of the plant, temperature and air humidity in the room).
The Eco series is an economic series which, although it is more susceptible to damage, still irrigates the plants in the right way for them. * Each irrigator is hand-cast from low-chamotte clay and fired at a low temperature, making it naturally permeable to water.
Size - 6.5cm x 6.5cm x 10cm
Usage - put in the ground in a pot and fill with water. Remember that there is always water in the vessel. **
* Not tested on a coconut fiber backing.
** You should observe the plant for the first period, because it may take up more water when used to infrequent watering.